Besser Ghibli Vacuum Chamber Machine
Professional High Technology Vacuum Chamber
Sector: Delis, Catering, Professional Kitchen, Supermarkets.
Vacuum packaging advantages
Vacuum packaging is the unique sole solution to avoid bacteria proliferation and avoid useless food waste by promoting a much more responsible food consumption. Nowadays people are worldwide more careful about what they are eating and wasting. Moreover, the recent economic crisis has made everyone aware of much more conscious use of food resources.
Why does vacuum packaging make food last longer while being safer and healthier?
Thanks to the vacuum cycle, the air is totally taken out of the vacuum packaging bag, by avoiding the presence of oxygen within the pouch itself. Therefore food is no longer in touch with oxygen and it turns to be safer and healthier as bacteria proliferation is strongly limited.
Consequently, food can last much longer as its shelf-life becomes longer. According to the different kinds of food, it is possible to extend the food shelf-life up to two, or even three times longer than standard preservation in the refrigerator. Vacuum packaging cycle is, therefore, an essential tool not only to maximize the handling of a professional kitchen of restaurants, hotels, or catering chains but also to organize the daily management of canteens, hospitals, airways or any other place where there must be a conscious food consumption. In such environments, it is then possible to portion food according to any kind of different need, by choosing the right size of every single portion while organizing the cooking process in advance, being based on a proper stock of a large amount of food.
Thanks to the wide range of vacuum packaging machines, Besser Vacuum can meet the needs of businesses, by granting healthy food worldwide with a conscious and cautious consumption of the dietary resources.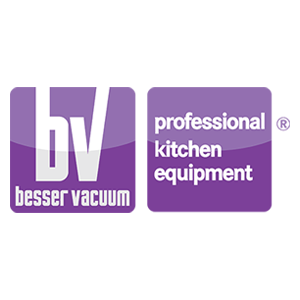 Besser Ghibli Vacuum Chamber Machine
AUTOMATE INDUSTRIAL PROCESSES AND INCREASE YOUR PRODUCTIVITY
This professional vacuum chamber/vacuum packing machine allows us to streamline and speed up the packing and food marinating in both professional kitchen and in the food industry. Recurring transactions saved in the pre-settable programs relieve cycle times and increase productivity.
POWERFUL PROFESSIONAL COMMERCIAL VACUUM CHAMBER WITH 25 M3/H BUSCH PUMP
With the power up to 25 m3/h Busch pumps will be possible to pack both solid and liquid food up to 99.9% vacuum level. The structure and the chamber are both made of stainless steel and the wireless welding bar allows easy and comfortable cleaning.
Practical, Reliable, Resistant
Completely made with stainless steel body (Aisi 304), equipped with tilting body, they have a wider sealing (5 mm) compared to the other machines available on the market, wireless sealing bar, molded and rounded tank designed to facilitate cleaning and maintenance, out tabletop chambers (BASIC, EASY and PROFESSIONAL) are the maximum for functionality and reliability. Thanks to a timed vacuum and sealing system you can regulate the time or the vacuum percentage and customize the bag's sealing, optimizing time and consumption.
Resistant components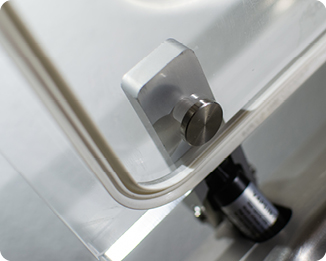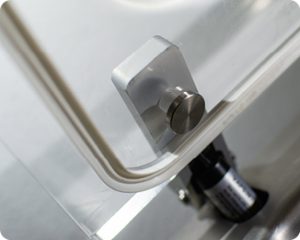 Besser Vacuum chamber machines have stainless steel (Aisi 304) bodyworks and inserts, transparent highly resistant polycarbonate lids with a minimum thickness of 1.5 cm, multidirectional wheels that simplify operations of moving and transporting.
99.9% Vacuum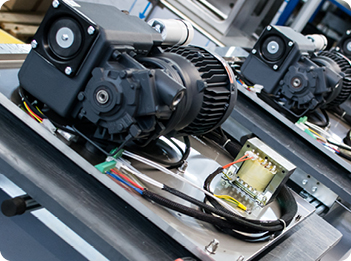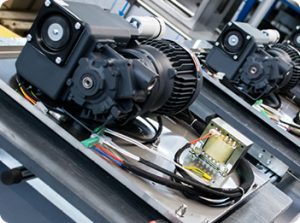 It is possible to reach the maximum level
of vacuum allowed in a very short time, avoiding pump's air condensation and its possible damage by using professional DVP and BUSCH oil pumps, equipped with gas ballast.
Soft Vacuum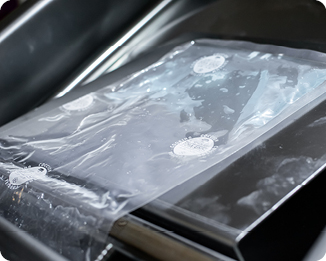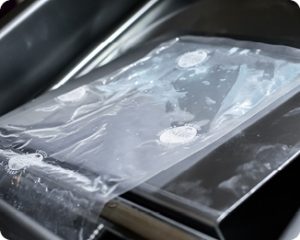 This is a special program that allows the packaging of liquid and creamy products. Thanks to an intermittent vacuum cycle, the product undergoes more delicate stresses preventing boiling and separation of ingredients in vacuum phase
Wireless Welding Bar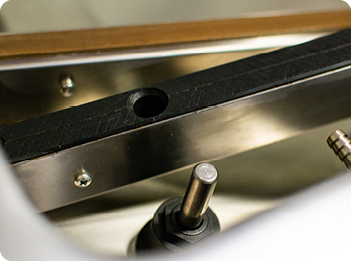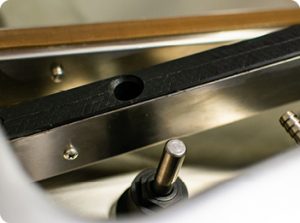 Machines have multiple welding bars without wires, equipped with stainless steel (Aisi 304) pistons that simplify the cleaning operations and guarantee a total safety during machine use, increasing the quality and the resistance of welding.
Pump Maintenance Program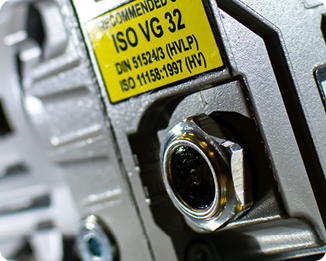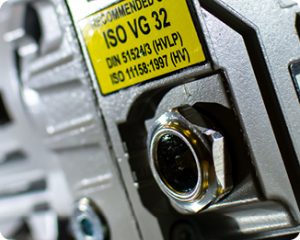 This is an innovative program that involves the activation of 10 consecutive cycles of vacuum that grind solid residues left inside the pump and make the oil more fluid. It allows to reduce energy expenditure and to grant the automatic cleaning of the vacuum pump.
Easy Cleaning.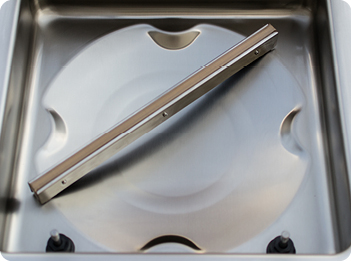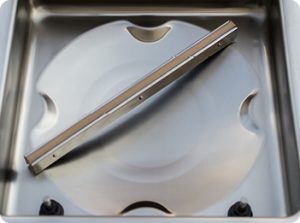 Chamber machines have molded and rounded stainless steel tank (Aisi 304), made of a single thermoformed piece without joints and welding, designed to simplify cleaning and hygiene operations and to give greater strength and flexibility during the vacuum cycle
Specifications of Besser Ghibli Vacuum Chamber
Machine Dimensions (mm): 660x695x565
Weight: 78kg
Voltage: 110 V-60 Hz, 230 V-50 Hz
Power Consumption: 1,3KW
Structure: Stainless Steel
Working Function: Automatic
Chamber Dimensions (mm): 530x530x235
Pump: 21/25 m3/h Busch
Welding Bar Length: 520mm
Final Vacuum: 2,0mbar