Description
Besser Mistral Commercial Vacuum Chamber
AUTOMATE INDUSTRIAL PROCESSES AND INCREASE YOUR PRODUCTIVITY
This professional vacuum chamber allows to streamline and speed up the packing and food marinating in both professional kitchen and in food industry. Recurring transactions saved in the pre-settable programs relieve cycle times and increase productivity.
POWERFUL PROFESSIONAL VACUUM CHAMBER WITH 25 M3/H BUSCH PUMP
With the power up to 25 m3/h Busch pumps will be possible to pack both solid and liquid food up to 99.9% vacuum level. The structure and the chamber are both made of stainless steel and the wireless welding bar allows an easy and comfortable cleaning.
Resistant components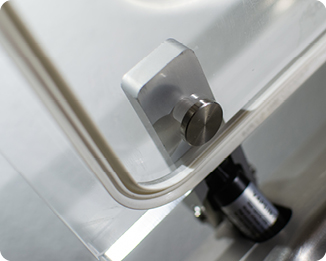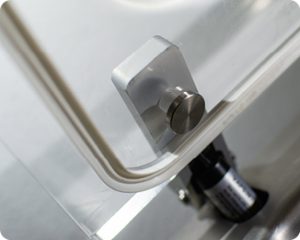 Besser Vacuum chamber machines have stainless steel (Aisi 304) bodyworks and inserts, transparent highly resistant polycarbonate lids with a minimum thickness of 1.5 cm, multidirectional wheels that simplify operations of moving and transporting.
99.9% Vacuum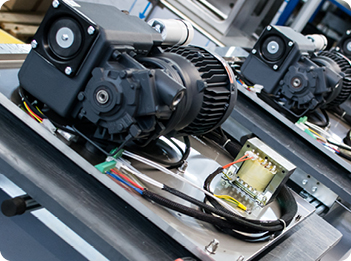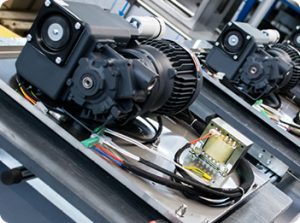 It is possible to reach the maximum level
of vacuum allowed in a very short time, avoiding pump's air condensation and its possible damage by using professional DVP and BUSCH oil pumps, equipped with gas ballast.
Soft Vacuum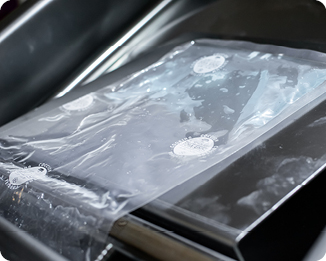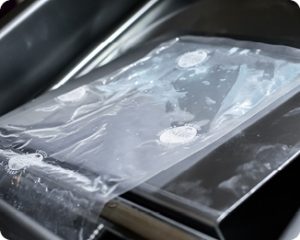 This is a special program that allows the packaging of liquid and creamy products. Thanks to an intermittent vacuum cycle, the product undergoes more delicate stresses preventing boiling and separation of ingredients in vacuum phase
Wireless Welding Bar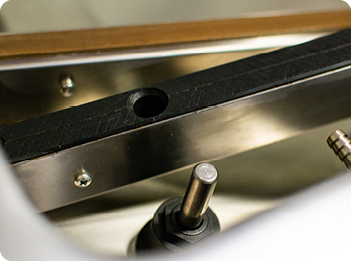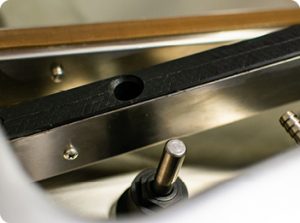 Machines have multiple welding bars without wires, equipped with stainless steel (Aisi 304) pistons that simplify the cleaning operations and guarantee a total safety during machine use, increasing the quality and the resistance of welding.
Pump Maintenance Program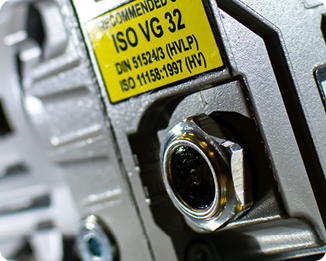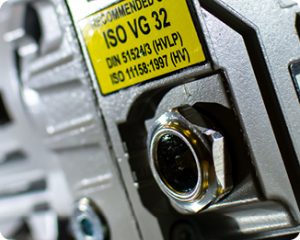 This is an innovative program that involves the activation of 10 consecutive cycles of vacuum that grind solid residues left inside the pump and make the oil more fluid. It allows to reduce energy expenditure and to grant the automatic cleaning of the vacuum pump.
Easy Cleaning.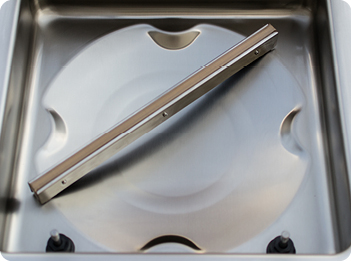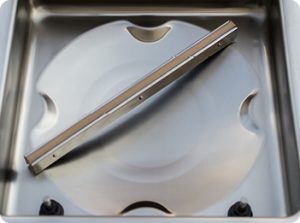 Chamber machines have molded and rounded stainless steel tank (Aisi 304), made of a single thermoformed piece without joints and welding, designed to simplify cleaning and hygiene operations and to give greater strength and flexibility during the vacuum cycle
Besser Mistral Commercial Vacuum Chamber Specifications
Machine Dimensions (mm): 560x595x560
Weight: 60kg
Voltage: 110 V-60 Hz, 230 V-50 Hz
Power Consumption: 1,1KW
Structure: Stainless Steel
Working Function: Automatic
Chamber Dimensions (mm): 430 x 430 x 220
Pump: 16/21 m3/h Busch
Welding Bar Length: 420mm
Final Vacuum: 2,0mbar