Hiber The One Blast Chiller Shock Freezer
Hiber THE ONE
5 Functions-in-1 Blast Freezer
The future of the blast chillers today. An innovative technology enclosed in an elegant and clear design. These 2 elements identify THE ONE as a blast chiller cutting edge in its aesthetics and functionality. Cold and hot in a single unit with 5 basic functions;
Blast chilling
Blast freezing
Thawing
Proofing retarder
Low temperature cooking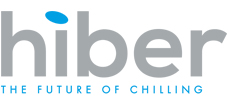 Hiber The One Blast Chiller Shock Freezer
A blast chiller shock freezer speedily lowers the temperature of food (fresh, pre-cooked or cooked) while maintaining its original texture and freshness during storage. Compared to traditional chill or freeze methods, a blast chiller shock freezer is quicker, safer, and results in longer shelf life for your food.
Benefits of using a commercial blast chiller shock freezer
Maintain food quality
Prevent food shrinkage
Increase menu choice and service
Comply to worldwide food safety standards
Improve and increase shelf life
Save time and money
Reduce deterioration of your product
THE ONE models are equipped with a heated multipoint core probe that allows you to precisely control the internal temperature of the product: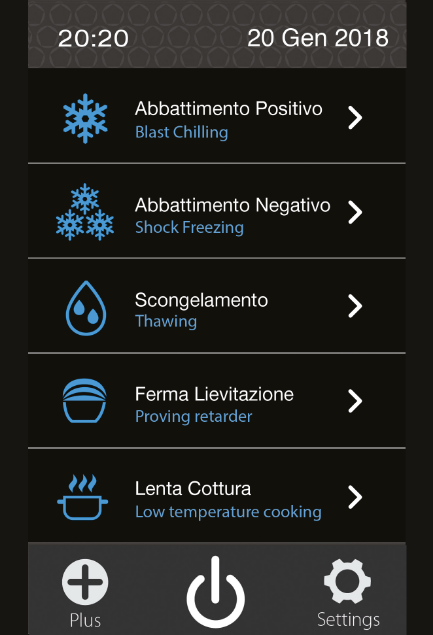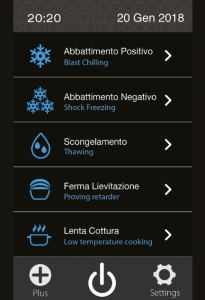 A product that works for H24 operation.
Cold and heat enclosed in a single tool that integrates 5 essential functions: positive blast chilling, negative blast chilling, defrosting, stops leavening and slow cooking.
It is easy to work with The ONE.
Thanks to the 300 preloaded methods and procedures, it is immediately possible to fully exploit the potential of THE ONE. You can also edit or customize them, or create new ones according to your needs. To each their own THE ONE.
Simple, intuitive, self-explanatory.
With the new 7 "touchscreen display, the 5 functions are immediately visible and recognizable on the display: each selection starts a process without the need for further adjustments or interventions. Everything you really need at your fingertips.